IQ Group took time out for our 3rd annual staff conference. With our staff spread across the east coast of Australia, and often out amongst many clients, this is always a great time for us to be together, to reflect, learn and share. This year did not disappoint as we took on the challenge to DISCOVER INNOVATE & CONNECT.
DISCOVER
Simon Sinek has well and truly coined the phrase "Start with why". At IQ Group, there has never been any doubt of our purpose – our why. In fact, most of our people will quickly tell you that it is "To provide the best possible future for our people, our customers, our business and the Industry".
But this year's conference took us beyond 2020 and encouraged us all to design a new world that would have the best possible future for us all.
Through the magic of technology our team created an IQ Group that continued to be passionate about delivering solutions to its clients in the Super, Wealth, Banking and Insurance industries. Our people are continuously developed professionally and thought leaders in their areas of speciality and continue to add value to the industry through supporting clients and the industry in the development of policy that enables a better future for all.
INNOVATE
As consultants, most of our time is spent with our clients, so our conference is always a great opportunity to put our heads together and brain storm the everyday challenges that face both IQ Group and its customers.
Through the inspiration of mind mapping, our teams boldly tackled a vast array of topics from work/life balance and professional development to the implementation of new regulatory change and the unique skills IQ Group brings to the table. Without a doubt the complexity of our industry and the challenges we face will continue to motivate and inspire the IQ team through 2019.
CONNECT
By far the biggest part of IQ Group's vision is in the connections we make in relationships both internally and across our customers and the industry.
This year we allowed a creative license and through the development of graffiti boards (and perhaps a little too much glitter) we knew that our mantra of Trust and Purpose will continue to drive us into the year ahead.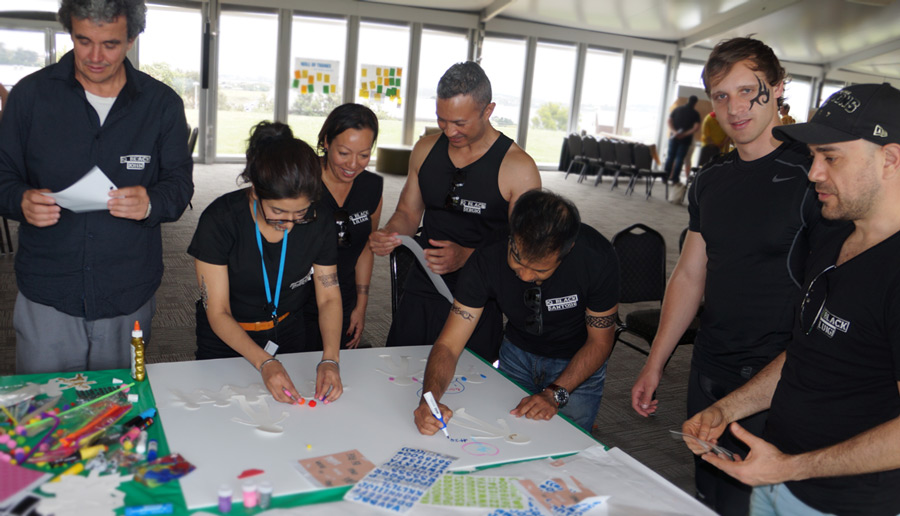 There was time for a bit of team building and some healthy competition as we took on the Battle of the Nations. Our Brazilian team showed right from the start that they were in it to win it and didn't hold anything back.
But for me the best part of our conference is always when IQ staff congratulate and acknowledge each other with our Kudos Awards and Wall of thanks. From the simplest words of encouragement to the amazing efforts of our teams to successfully deliver for our customers, we recognise each and every step along the way.
For me this was a return to work after 5 months of cancer treatment. Forever grateful for the support of our CEO and my boss Brian Peters; my peers, the executive team at IQ Martha Villamil and David Haynes and to the whole IQ team, the most talented and dedicated people I have ever known. Looking forward to a fantastic 2019.
#iqfamily #iqconference2018 #DiscoverInnovateConnect
Written by Katherine Forrest, Head of Customer