HIQ Change and Learning Services (HIQCLS), powered by IQ Group, is proud to introduce you to the inaugural participants of our HIQ Academy. The HIQ Academy provides the superannuation industry with the 'perfect match' of skills, experience and knowledge. Participants are chosen based on their existing skillset and experience, and receive tailored training to upskill in either superannuation or business disciplines. It is the ideal solution to current recruitment challenges faced by superannuation funds and providers, and our first round of participants are a fine example of the high quality that HIQCLS can offer the industry now and in the future.
Emma Doyle (Melbourne)
I have over 20 years of business analyst experience across various domains including education, not-for-profit and business franchising. Being part of the HIQ Academy is a fantastic opportunity to deepen my knowledge of superannuation with training and mentoring from the leading consultancy in the super industry.
Having recently completed an Advanced Diploma in IT Business Analysis, the HIQ Academy builds on this training by providing insights into how best to help super funds meet current challenges and the exciting opportunities that new technology offers for improving the member experience.
My new colleagues have been very welcoming and supportive. Being part of the HIQCLS team and having access to the extensive knowledge, skills and experience of IQ Group consultants, is for me a key differentiator.
I'm excited to participate in the HIQ Academy and be given a head start in helping clients with their transformation and change journeys.
Ashley Blackburn (Melbourne)
I come to the HIQ Academy with 4 years' experience in data analytics, data management and data integrity, as well as the creation, design, and maintenance of reports. After completing my Graduate Certificate of Data Analytics, I have chosen to continue my studies and am now working towards my Masters in Business Analytics at Deakin University.
Participating in the HIQ Academy has given me an incredible opportunity. I am offered the support I need to learn everything about the superannuation industry and connect with a wide range of skilled people. Having this huge support network and the ability to join different clients in a range of roles is perfect as it gives me a balance between a singular structured workload and a variety of projects that I enjoy and thrive in.
My first week as part of the HIQ Academy has really given me a great foundation for the industry and a refresher of concepts I already knew. I am amazed and incredibly grateful for the time taken by everyone, to ensure that we have the best foundations and support. We know we can make the connections we need to succeed no matter what role we take on. The team and culture within IQ Group is unlike anything else I have experienced, and it is clear that this has been driven from the top down through all levels of the organisation. Thanks to this support and guidance, I am really excited about what the future holds.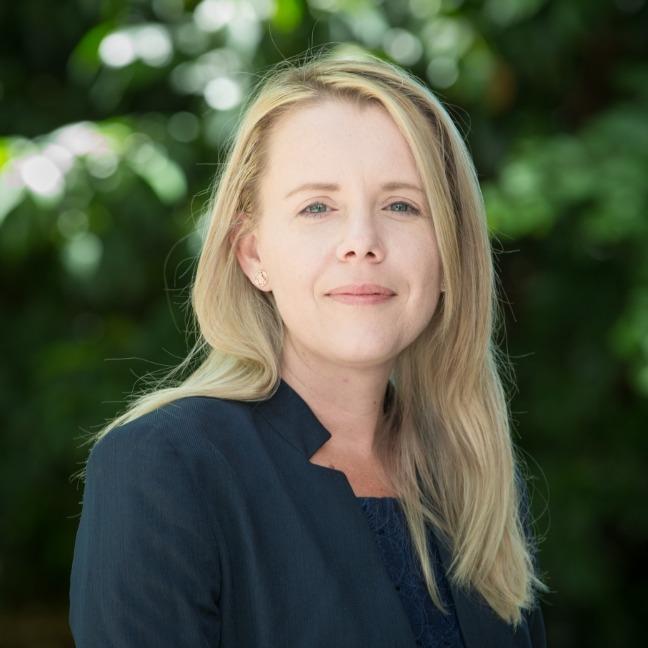 Lynne Kennedy (Brisbane)
I've spent many years in the superannuation industry gaining experience and developing valuable knowledge and skills in super and insurance. I've worked for super funds and administrators, all with different cultures and values.
Our introduction to the HIQ Academy has shown me that the IQ Group culture is unique and everyone is willing to offer support and assistance to each other. This collaborative approach has reassured me that I will be able to learn and grow within my new role.
While we are experiencing 'information overload' at the moment, I know that there will always be someone there to support me along the way. Accepting this unique opportunity to step into a consulting role, with the help of the HIQ Academy, has been one of the best decisions I could make – not only for my career but for enabling me to pursue the life I want to live.
I'm excited to be part of a company that has the respect and trust of an entire industry, to step out of my comfort zone, and to help clients navigate the complexity of an ever-evolving landscape.
Dave Enders (Melbourne)
Over the last 10 years, I've held a number of different roles within the superannuation industry in the administration operations space. The HIQ Academy has been the perfect next step in my career as it introduces me to a variety of new skills and experiences.
During my first few weeks in the HIQ Academy, I have refreshed my superannuation fundamentals and been introduced to business capabilities such as Business Analysis, Project Management and more. I am completing a tailored learning pathway and achieved a BABoK certification. I feel ready for my first client engagement and look forward to gaining even more experience in the industry and, in the future, becoming an IQ renowned consultant.
The support and encouragement from all the team members I've met so far has been great, and I'm confident I've got the experience, skills and support to succeed.